Frank Holder
I was traveling back and forth to Duke Medical Center
and noticed these interesting "things" along the way.
I asked at the local market and they said a man
named Frank Holder made these.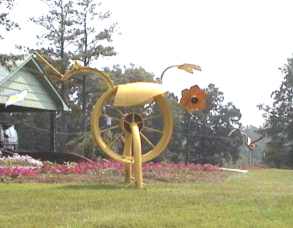 This is what caught our attention from US 421.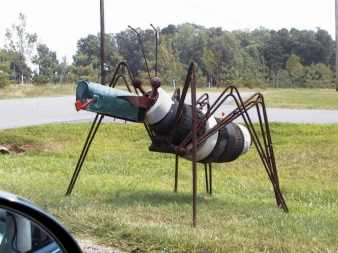 Arachnid-Mailbox?


We then drove around until we found these along the side of the road.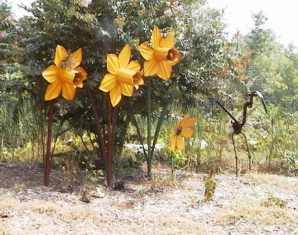 Steel Daffodils. I had heard of steel magnolias...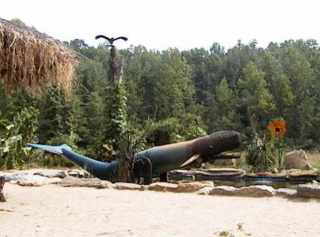 This whale is water-powered. As the body fills up it
tilts forward, causing water to shoot up from the spout.
Then it falls backwards and starts filling again.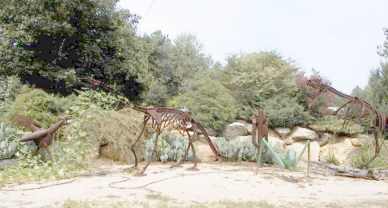 These look much better in person.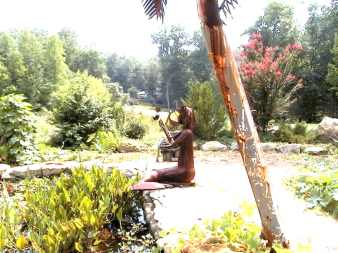 The camera did not do this mermaid justice.
They told me Frank was a retired welder and makes these for something to do.